Director: Gareth Evans (plus action sequence director in certain episodes), Xavier Gens, Corin Hardy (various episodes)
Writers: Peter Berry, Claire Wilson, Carl Joos, Joe Murtaugh, Lauren Sequeira, Gareth Evans, Matt Flannery
Cast: Joe Cole, Sope Dirisu, Michelle Fairley, Lucian Msamati, Paapa Essiedu, Narges Rashidi, Orli Shuka, Asif Raza Mir, Pippa Bennett-Warner, Brian Vernel, Valene Kane, Colm Meaney, Mads Koudal
Producers: Hugh Warren, Ed Talfan
Music: Jeremy Stack
Cinematography: Matt Flannery, Laurent Barès, Martijn van Broekhuizen
Editors: Johnny Rayner, Sara Jones, Harrison Wall
Cert: 18
Running time: 9 hours (approx.)
Year: 2020
---
---
What's the story: When London crime boss Finn Wallace (Meaney) is murdered, his volatile son Sean (Cole) threatens to shatter the uneasy peace between the crime families to find his killer.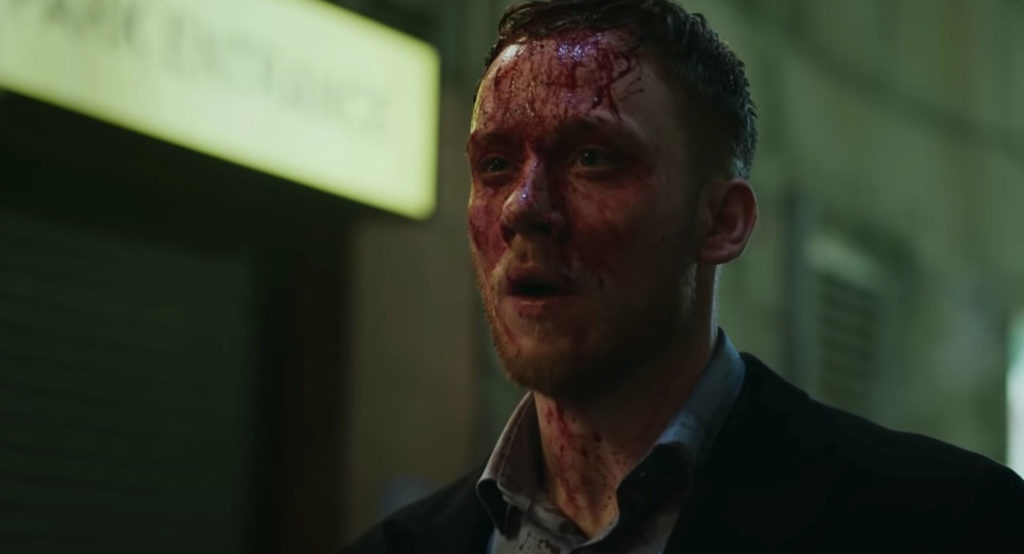 What's the verdict: Six years ago, Gareth Evans, along with cinematographer and creative partner Matt Flannery, delivered The Raid 2. The Godfather Part II of action movies…
That the world largely shrugged and looked the other way should have been an indicator we were travelling on the darkest timeline.
2018's underrated action/horror Apostle for Netflix barely blipped the radar. But, Gangs of London, the extreme, and extremely ambitious crime saga Evans has made for Sky Atlantic should finally see the Welsh born director receive recognition as one of the UK's best filmmakers.
As Twin Peaks: The Return was the culmination of David Lynch's output, Gangs of London is for Evans. Those familiar with his filmography will delight in seeing how he translates his signature violent crime stories to long form TV. While sighing with relief that the small screen has not tempered his penchant for daubing his canvas in swathes of red…
Those who like their action certificate 12 may find themselves cowering behind the sofa.
The central story hook is crime family drama 101. When London's crime king Finn Wallace (a cameo'ing Meaney) is assassinated, his son and heir apparent Sean (Cole) vows vengeance on his murderer.
From this basic premise Evans and Flannery unfold a massive story that travels from the tenement flats and luxury apartments of England's capital to war-torn Turkish Kurdistan and Nigeria.
Populating this hidden world is a panoply of compromised heroes and total ne'er-do-wells. Over the course of nine high velocity episodes, characters often slide between the two.
Peaky Blinders' Cole impresses as the callow Sean alienating those around him by putting a moratorium on all criminal enterprises until his father's killer is revealed. Both The Godfather's Michael and Sonny Corleone, Sean is a mercurial figure first seen immolating a suspect, but becomes more than a pound shop psycho.
Attempting to mediate between Sean and the other families is his father's right-hand, Ed Dumani (Msamati), and his son and Sean's closest ally, Alex (Essiedu).
Fuming at the lockdown are those other families. The Albanian Luan (Shuka), prime suspect because Finn was rubbed out in one of his buildings, the Kurdish Lale (Under the Shadow's Rashidi), and the Palestinian Asif (Mir).
Looming large over all this is Sean's mother, Marian (Game of Thrones' Fairley), rising as a vengeful Lady Macbeth when the bloodshed truly begins washing into her home.
Smartly, the show provides an audience anchor in the brooding form of Sope Dirisu's Elliott, an ex-squaddie handy in a fight and swiftly elevated to Sean's bodyguard.
Filling out the background is Sean's Fredo-alike brother Billy (Vernel), his white-sheep-of-the-family sister Jacqueline (Kane) and Eddie's daughter Shannon (Bennett-Warner).
Danish actor Mads Koudal, the villain of Evans' debut and sophomore films Footsteps and Merentau, is memorable as a Special Forces button man with mummy issues.
The show's various writers deftly manoeuvre these characters through the labyrinthine plot. A plot depicting a new London built on dirty money, where politics and social schemes hide widespread corruption and the toxic touch of the 1%. Gangs of London is many things, but favourite show of the capital's tourist board it probably is not.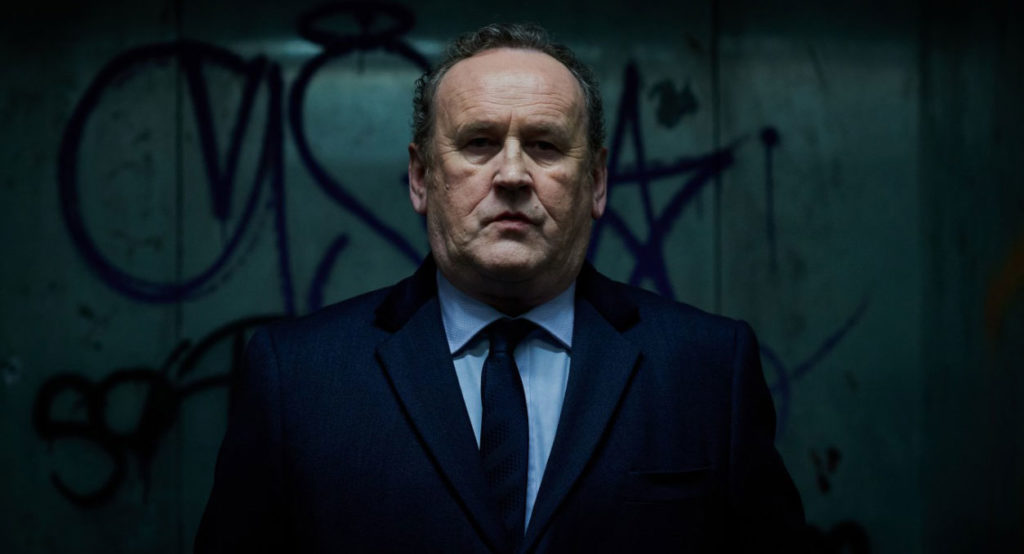 Despite the huge cast, multiple languages and complex story twists, the show never gets lost down back alley subplots or narrative dead-ends. Sharp writing and note-perfect performances ensure characters and desires remain clear, even as the story slips to even murkier depths and terrible secrets are exposed to the bright light of a shotgun blast.
A 9pm timeslot does not blunt Evans' edge when executing ballistic mayhem. Weaving bone-smashing, face-pulverising bedlam into the story fabric, Evans depicts a world where violence is a form of expression and splashing brains across a wall is as second nature as splashing milk on cereal.
The Welshman also retains his trademark action beats of MMA and high-calibre firepower, ported over from his Raid movies and the undervalued Merentau. Episode one's balletically bruising pub brawl serves as an intro to his style: dazzling, imaginative and shot with the visual bravado of Martin Scorsese by way of John Woo. By way of Lakeside when a dart gets put to improper use…
The director typically nudges his action into full-blown horror territory, so no surprise he enlists Xavier (Frontier(s)) Gens and Corin (The Nun) Hardy to direct certain episodes. Imagine Hard Boiled meets Saw for a indication of what awaits.
Shout out to legendary stuntman Jude Poyer and his team for realising Evans' ambitions. Particularly the shattering fifth episode that plays like the climax of Straw Dogs strapped with C-4.
Keeping the series just shy of five-star status is that the emotional sweep does not land quite as well as the plotting, action and performances. But this remains breathtaking TV.
The Raid 2 expanded on its predecessor in all ways. We cannot wait to see how Evans and co. achieve the same here for Gangs of London series 2.
And Sky Atlantic, could you talk to Alex Garland and Karl Urban about bringing a Dredd series to TV?
Rob Daniel
Twitter: rob_a_Daniel
iTunes Podcast: The Movie Robcast
---