Director: Dima Ballin, Kat Ellinger
Writers: Dima Ballin, Kat Ellinger
Cast: Véronique D-Travers, Brigitte Lahaie, Kier-La Janisse, David Hinds, Nigel Wingrove
Producers: Dima Ballin, Kat Ellinger
Music: Tornado Victory
Cinematographers: Cedric Fontana, Ray C. Loyd, Jonathan Zaurin
Editor: Dima Ballin
Cert: 18 (TBC)
Running time: 112mins
Year: 2022
---
---
What's the story: Friends and colleagues of French director Jean Rollin, along with genre critics and writers, discuss the widely misunderstood filmmaker and his work.
What's the verdict: Any Eurocult fan worth their black gloves knows of Jean Rollin. But, even they will be dazzled at Dima Ballin and Kat Ellinger's cradle-to-grave biography of the difficult-to-pigeonhole director. For those not familiar with Rollin but interested in checking out classic Euro horror, Orchestrator of Storms: The Fantastique World of Jean Rollin is a perfect introduction.
Rollin is best known for his late 1960s, early 1970s vampire movies with attention-grabbing titles (e.g. The Rape of the Vampire, Requiem for a Vampire, The Shiver of the Vampire). But, Orchestrator of Storms covers his entire filmmaking career. A career which ran for five decades, but saw him constantly chasing financing while attempting to keep his artistic vision largely intact. Some projects would be abandoned, others imaginatively pivoted so something could be put onto cinema screens. A period in the wilderness saw him pseudonymously helming hardcore porn. Yet, during this time he discovered his most famous muse, Brigitte Lahaie.
Ballin and Ellinger use Rollin's story to illustrate the never-dull history of post-war France. The numerous surrealist movements (Rollin was inspired by the avant-garde author Georges Bataille, with whom his mother had an affair). The radical revision of French cinema with the arrival of the Nouvelle Vague, which rejected traditional French moviemaking, but also the surreal, lusty fantastique of Rollin's films. The political upheaval of the May '68 riots, mirrored by appalled audiences ripping apart cinemas showing The Rape of the Vampire, released that month. The abolition of all French censorship in the mid-70s that doomed Rollin's mad, fleshy dream movies.
Crucially the documentary also brings insights into the man himself. Veronique D-Travers provides moving accounts of his battles within the industry, his ailing health in later years, and death in 2010 aged 72. Actors Françoise Pascal and (a slightly cool) Brigitte Lahaie recall what it was like to work on a Rollin film. Genre experts including Virginie Sélavy, David Hinds, and Redemption's Nigel Wingrove discuss the myriad influences on Rollin's work. Erotic literature, comic books, Saturday morning serials, anti-capitalist politics, occultism, and an 18th century movement named Graveyard Poetry, the ground covered is impressive.
Also featured is the critical reappraisal of the movies from the 1990s onwards. Although how progressive and sex positive all that 1970s lesbian vampirism was intended to be is up to the individual viewer to decide.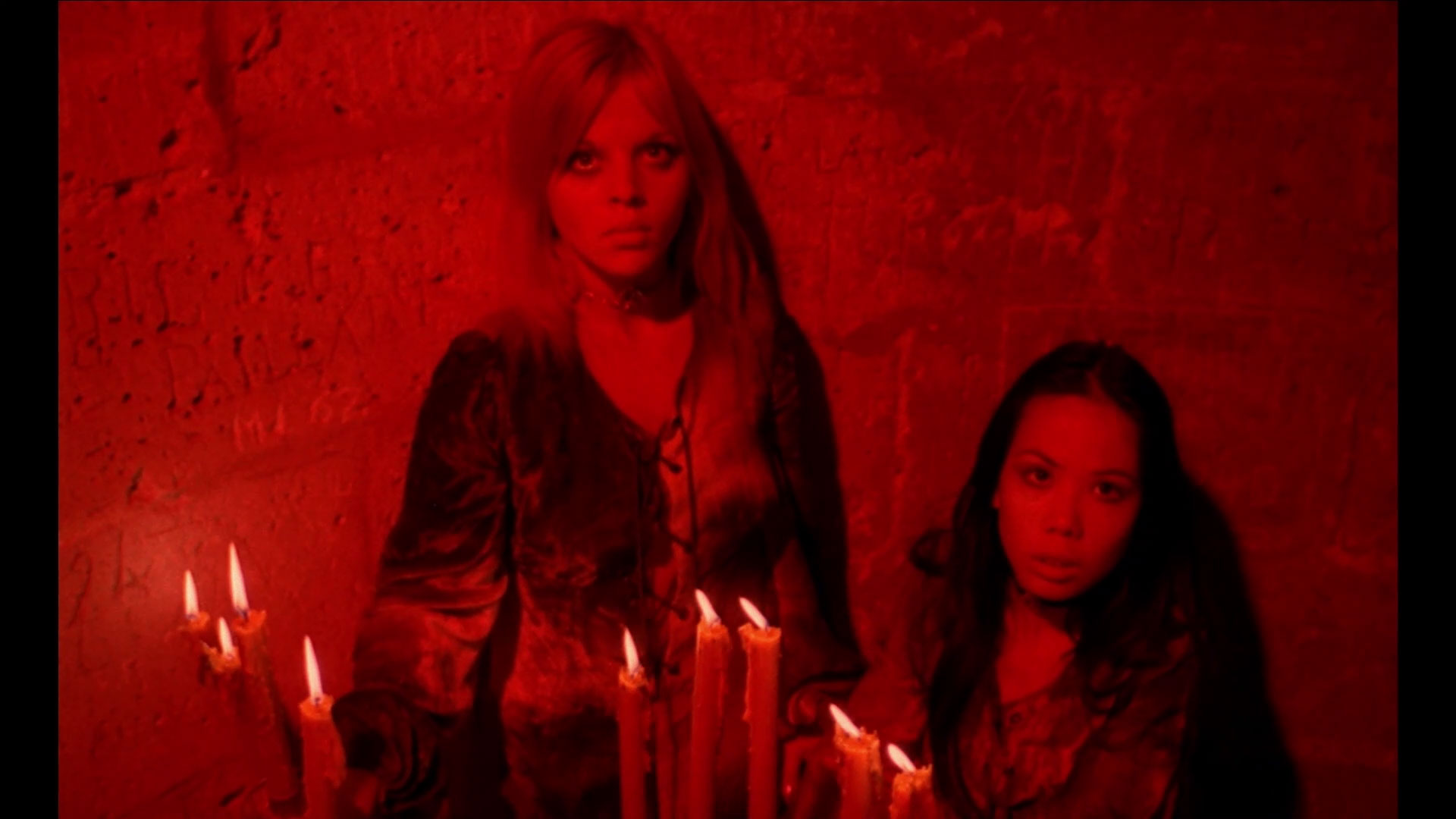 Clips from Rollin's movies pepper the documentary. His eye for composition and camera movement, imaginative costume design, grotesque and beautiful violence, and dreamlike performances are all showcased. Even in these snippets, Rollin's ability to generate atmosphere merely from actors composed against Gothic backdrops (castles and graveyards figure heavily) is gorgeously conveyed.
But, Orchestrator of Storms is clear-eyed in the appeal these films may have. Famed writer and documentarian Kier-La Janisse recalls how during the 1980s and 1990s, readers of Fangoria magazine would bombard the letters page with hatred for the director's work. It is true that loving Dario Argento, Lucio Fulci, and even Jorge Grau does not necessarily mean you will warm to Rollin. This is a man who improvised 1972's Requiem for a Vampire from a seven-page outline. We recommend dipping your toe in the water with 1979's Fascination.
In a bittersweet anecdote, Janisse recalls the director attending a film festival she had organised, and him being thrilled 50 people were seated in the audience. But, even when stricken with Parkinson's Disease and cancer, he would attend book signings for fans.
Orchestrator of Storms is a sumptuous, passionately made argument for the artistry and intelligence of Rollin's films. As with Ballin and Ellinger's previous documentary, The Magnificent Obsession of Michael Reeves, it also leaves you racing to check out the movies discussed.  
Rob Daniel
Twitter: rob_a_Daniel
Podcast: The Movie Robcast
---