Director: John C. Lyons, Dorota Swies
Writer: Kelsey Goldberg, John C. Lyons
Cast: Allison McAtee, Marc Blucas, Adrienne Barbeau, P.J. Marshall, Brooke Sorenson, Rachel McKeon
Producers: Marc Blucas, John C. Lyons, Allison McAtee, Dorota Swies
Music: Jane Saunders
Cinematography: Lee Eun-ah
Editor: John C. Lyons, Dorota Swies
Cert: 15
Running time: 94mins
Year: 2020
---
---
What's the story: In Northwest Pennsylvania, two neighbouring farming families are struggling to stay afloat. A mining company offers to lease their land for fracking, but will this unleash something deadlier than Final Notice letters?

What's the verdict: Husband and wife team John C. Lyons and Dorota Swies' previous two movies, 2008's Schism and 2013's There Are No Goodbyes, looked at blue collar life in their home state of Pennsylvania. Swies graduates from cinematographer on those movies to joint directing duties with Lyons for Unearth, an unusual eco-chiller that will hopefully have Hollywood taking notice.
A first-rate example of horror with a social conscience, this deftly escalates nervous tension, then shifts into body horror most recently experienced in Color Out of Space.
Horror icon Adrienne Barbeau savours her best role in years as Kathryn, fearsome matriarch of a farming family. Economic depression seems to have hit them hard, meaning Kathryn must angrily remind her pessimistic son (Marshall) and talented granddaughter (McAtee) nothing is achieved unless you stick the course.
A few miles down is George (Blucas, forever Buffy The Vampire Slayer's Riley), managing a failing garage, while his land lies fallow. His youngest daughter Kim (Sorenson) has medical bills stacking up, while his eldest Heather (McKeown) struggles to pay her college tuition.
Into their lives comes a fracking corporation, promising great financial opportunities if the families agree to lease their land. Kathryn's response is characteristically blunt ("I'd like to talk to you about the opportunities in the barrel of my shotgun"), but George agrees to the lease and the breaking of his ground begins…
While Unearth heaps on the misfortune, it avoids slipping into misery porn. Richly detailed characters are brought to life by a cast who know good writing when they see it, and Lyons and Swies weave strong social commentary and feminist threads into the dread and increasing horror.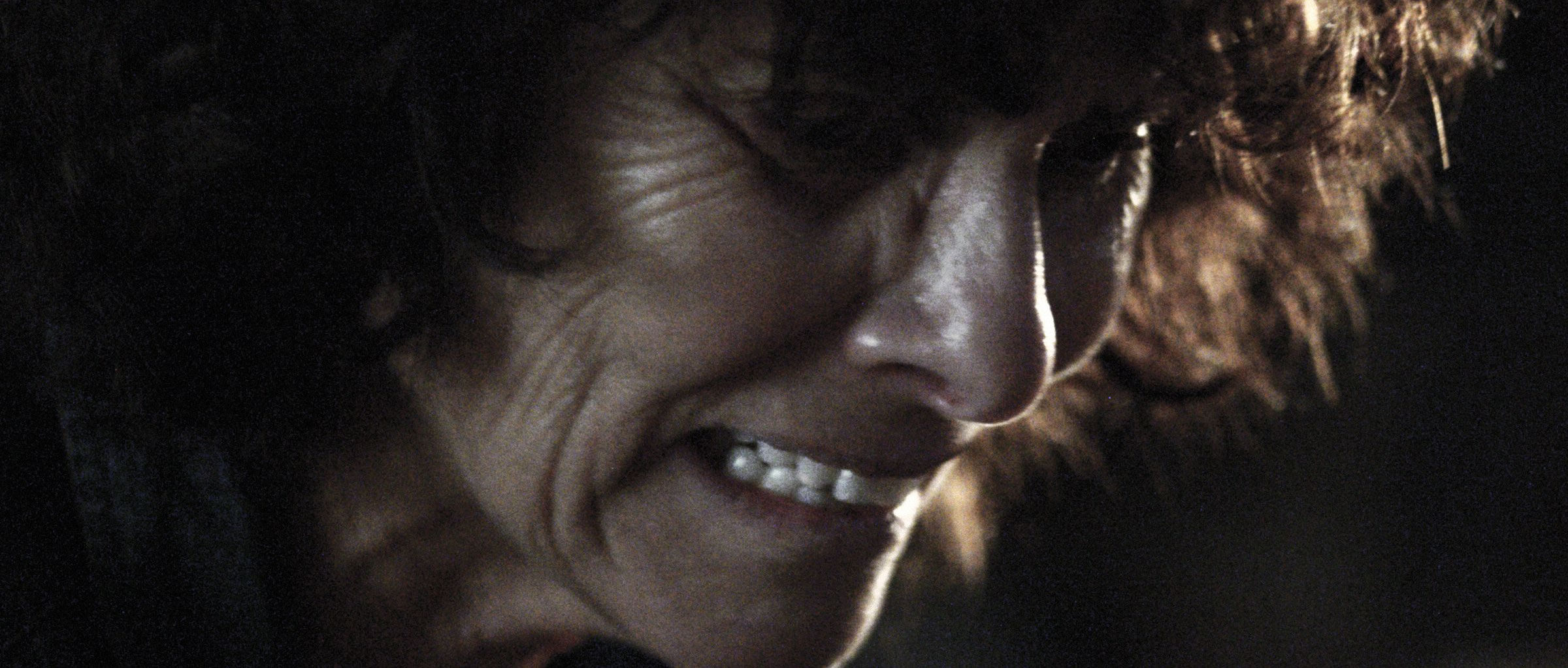 This is a film about a forgotten America, left to slowly wither as the country is handed over to corporations. Neighbour turns against neighbour, not recognising their shared enemy.
Fuelled by ambition and desperation, men consistently make unwise decisions, while the women, notably Kathryn, understand giving away the farm is… well, literally giving away the farm.
McAtee, a jobbing actress who deserves a breakout movie, is excellent as the film's conflicted heart. Yearning to leave the dustbowl town yet drawn to the soil (which she memorialises through a series of striking photographs), her Christina embodies the resilience required if the family (and by extension the country) is going to survive the current destruction of the land.
The writer/director duo manage to pull off the shift from social drama to all-out eco-n'-body horror.
The first hour is punctuated by moments of unease and a discordant, rumbling soundtrack. Darkly comic asides pierce the gloom, such as a fairground rollercoaster being shot like a mechanical colossus, hurling characters about, as will the fracking company.
Horror fans expecting a more traditional splatterfest may grow impatient with the first hour, then whoop for the wrong reasons come the climactic destruction (including a shocking moment of bodily disintegration).
But, Unearth is one of the year's most surprising chillers and a movie to champion.
Rob Daniel
Twitter: rob_a_Daniel
Podcast: The Movie Robcast
Letterboxd: RobDan
Instagram: robdan75
---