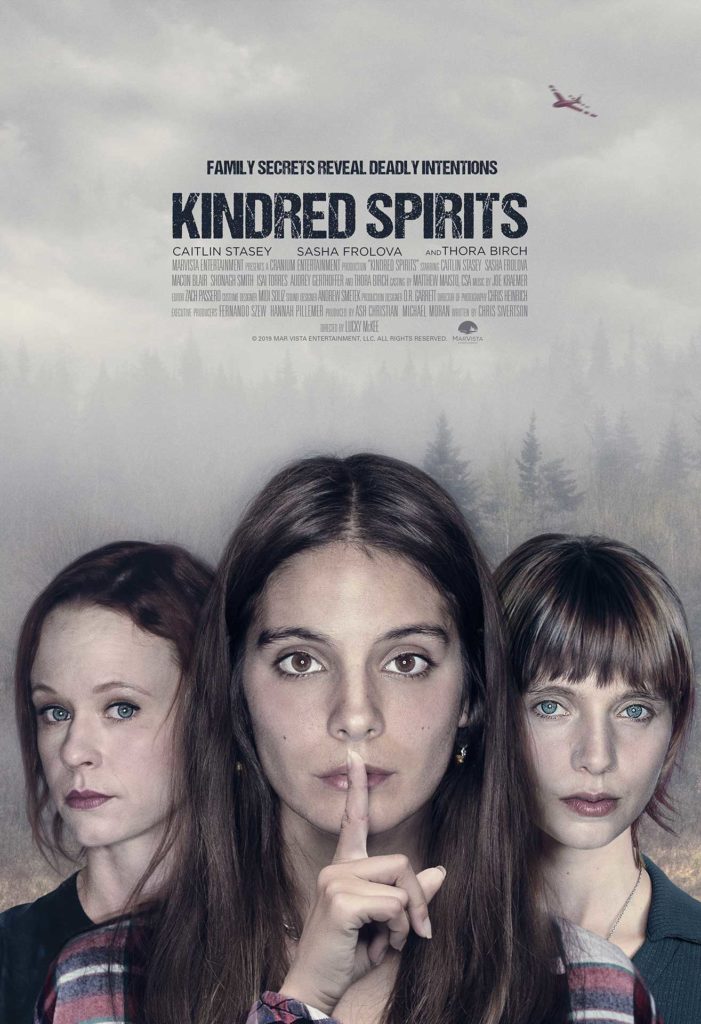 Director: Lucky McKee
Writers: Chris Sivertson
Cast: Thora Birch, Caitlin Stasey, Sasha Frolova, Macon Blair, Isai Torres
Cert: 15 (TBC)
Running time: 90mins
Year: 2019
---
---
What's the story: Single-mother Chloe (Birch) has a testy relationship with her high school daughter Nicole (Frolova). Things change for better and worse following the arrival of Chloe's sister, Sadie (Stasey)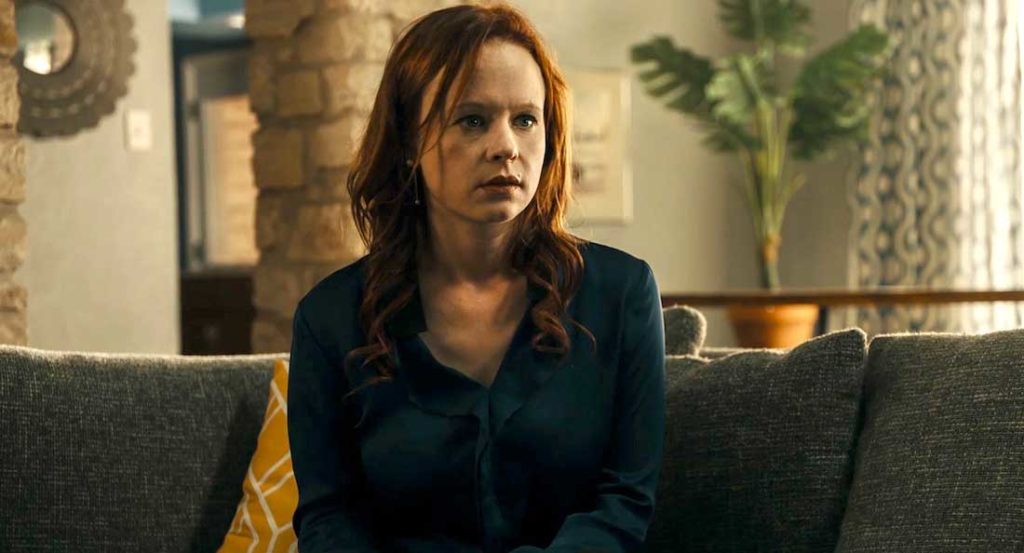 What's the verdict: A paper could be written on the role of woods in Lucky McKee movies (he even made a film titled The Woods back in 2006). He has a knack of shooting them in fairytale fashion as repositories of wonder or menace. The only certainty is, when characters enters the woods, nothing will be the same when they step out.
Kindred Spirits opens with characters Sadie and niece Nicole running through the trees and Sadie saving Nicole when they emerge into the path of an oncoming car. Flashforward ten years and Nicole is living in tetchy détente with single mother Chloe. Chloe is carrying on a clandestine affair with Nicole's best friend's dad, Alex (Blair).
After a 12-month disappearance Sadie suddenly returns home, filling the emotional void between Chloe and Nicole. Nicole has imprinted on Sadie far more than on her mum. But, what is the cost of loving Sadie?
McKee and writer Chris Sivertson have been collaborators since co-writing and directing the short film All Cheerleaders Die in 2001. In 2013 they turned it into a feature film of the same name. Here Sivertson is sole writer and McKee the director, a successful partnership of both their preoccupations.
Although both writer and director forego the usual graphic violence, save a moment of squirminess that will curl your toes.
Sivertson's script slow burns events, allowing space for tender moments between the female leads. The plot echoes 90s thrillers, but McKee's direction -diffuse lighting, wide, measured framing – lends the feeling of a modern fairytale.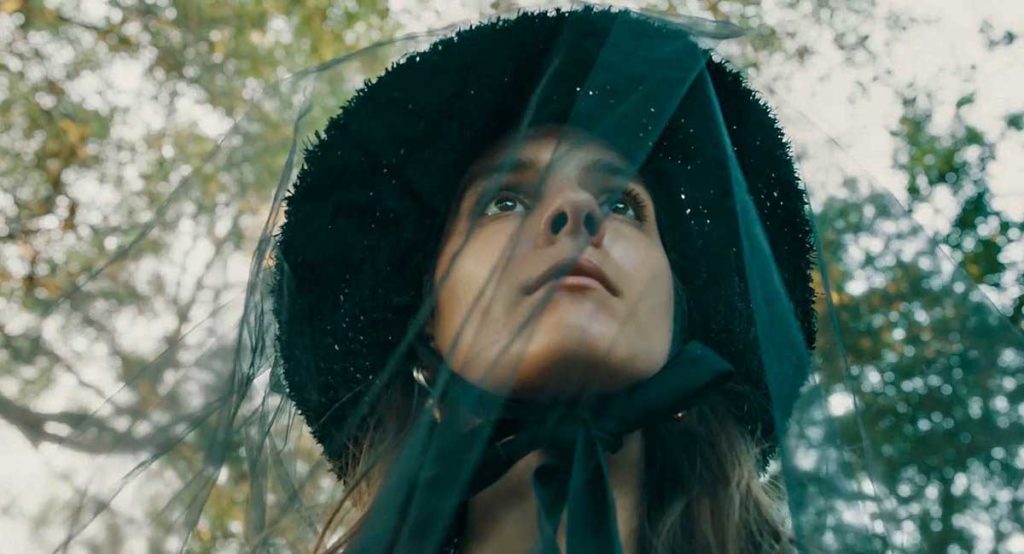 A feeling strengthened by Joe Kraemer's memorable brass and strings score, and a script replaying earlier events, but with darker hues as everything goes a little Single White Female.
The three leads are outstanding, both Birch and Frolova delivering naturalistic turns as the harassed mother and tremulous, quick-tempered teen. All Cheerleaders Die's Stasey also scores as the impulsive Sadie, the life of the room and unnervingly blank, dependent on her situation.
Jeremy Saulnier regular Macon Blair and Isai Torres as Nicole's boyfriend offer able support as the bewildered men powerless to intervene in the women's struggles.
McKee and Sivertson can't decide on which of two possible endings to plump for, so opt for both. But this is a minor misstep in what is a rewarding thriller, and McKee's most widely accessible movie to date.
Rob Daniel
Twitter: rob_a_Daniel
iTunes Podcast: The Electric Shadows Podcast